Waitrose is my favourite places to shop. Just after we moved into the UK, their shop in Oxford stood different to other shops. This picture I took this from my local Waitrose in Wimbledon. It's still my favourite place to buy groceries.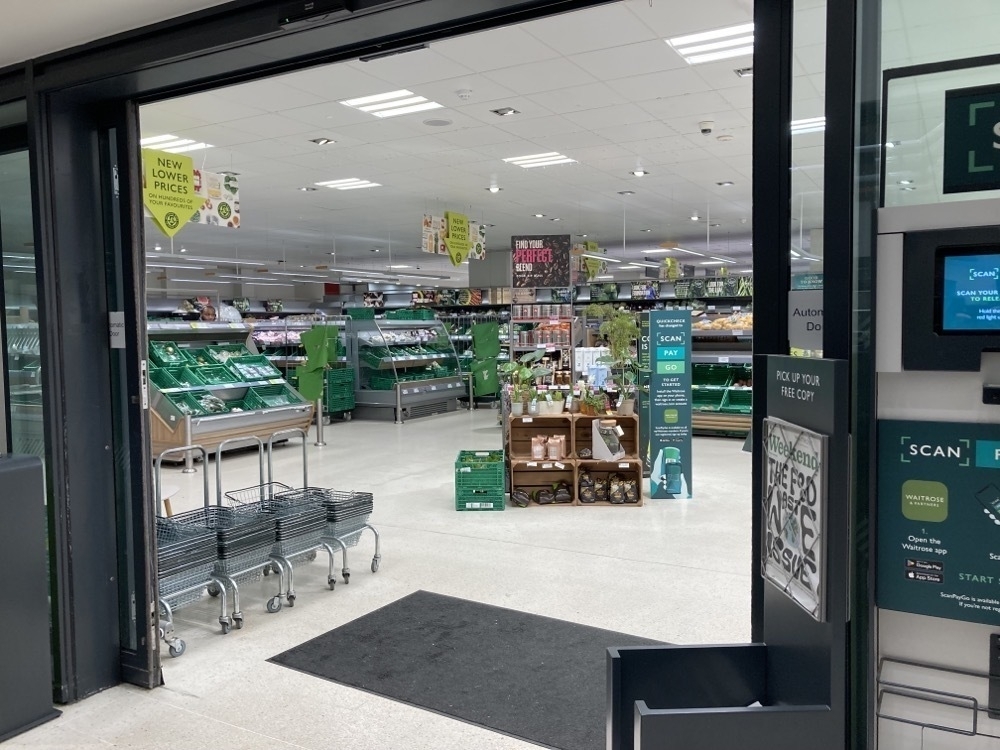 I like to spend time there and enjoy good typography and design, friendly relaxed staff, great quality, free coffee and magazines. One of the things I love about the place is the lack of cheap toys which are strategically placed to grab kids' attention. Waitrose has more profitable margins than Lidl so they can afford to focus on long-term profitability, instead compensating with shady schemes like temporary sales which create a fake sense of urgency, rotating stocks of overpriced low-quality toys and irrelevant goods, specifically placed to waste your time. Did I mention £1 egg machines and candy dispensers? Waitrose still doesn't have these, and that's why I prefer shopping there, especially with kids. Their shop has a great design, toilets are placed at a comfortable distance, for example. It's never overcrowded, there are never long queues, and the staff is friendly and helpful. They also have by far the best-tasting bakery, sushi and dinner kits. Almond croissants are legendary.
There are some cracks in the facade showing. I am glad to see the coffee is back, but I couldn't notice the appearance of kids' magazines with cheap toys attached to them. And it's a big warning sign. Looking at this chart from the Telegraph, Waitrose is not doing well financially as well, and it makes me sad.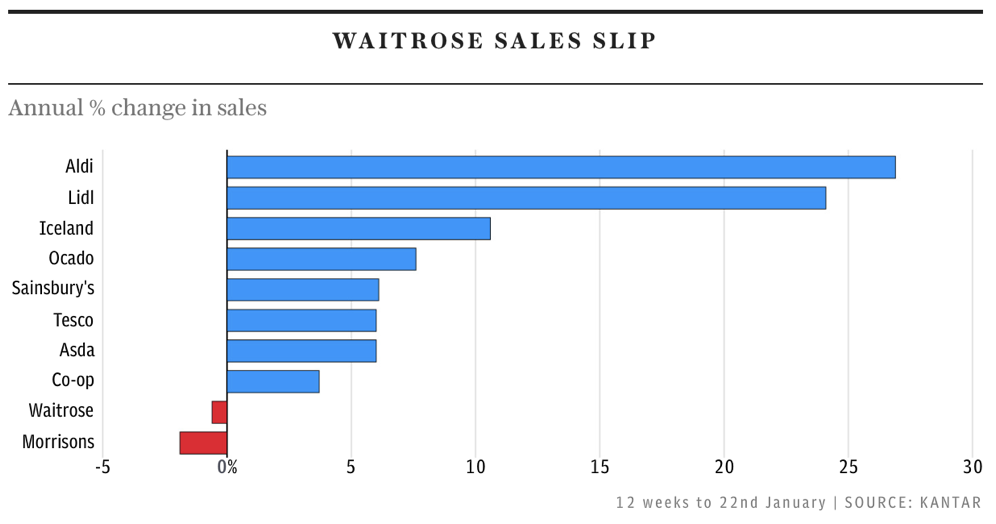 I also shop at other supermarkets. I don't go to Waitrose because of the cheap prices, for that there's Lidl. The current marketing push on the essentials is not a winning strategy for Waitrose. They need to embrace what made them different in the first place and try to stay different. I will be rooting for them.