We needed a wardrobe and we decided to buy it from John Lewis instead of IKEA which would be a usual choice. I have assembled IKEA's PAX system twice. The wardrobe from John Lewis is much smaller, it took me less than 6 hours to build it. During labouring I appreciated many details, I don't think IKEA is going to be our default choice in the future.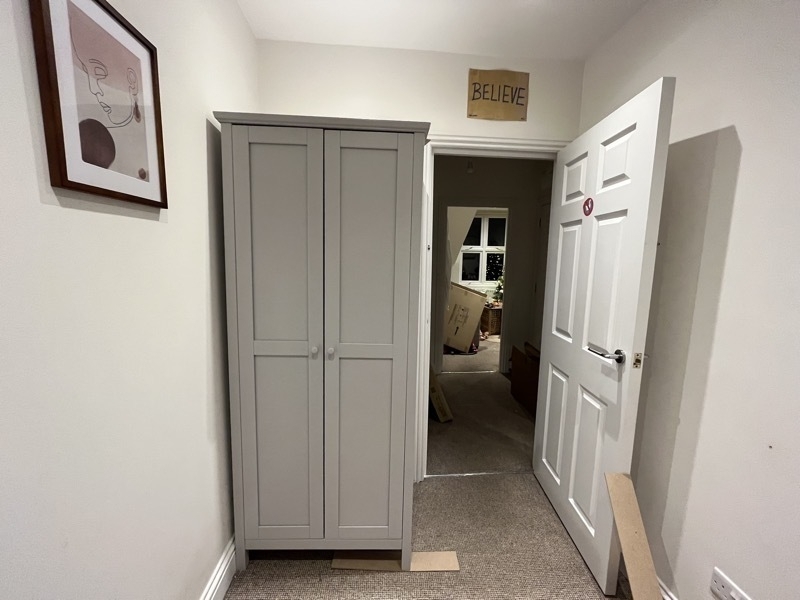 So what's different?
Everything except shelves and back panels is made from solid wood, which means better durability and fewer chances of breaking during assembling.
The biggest difference is the back of the wardrobe.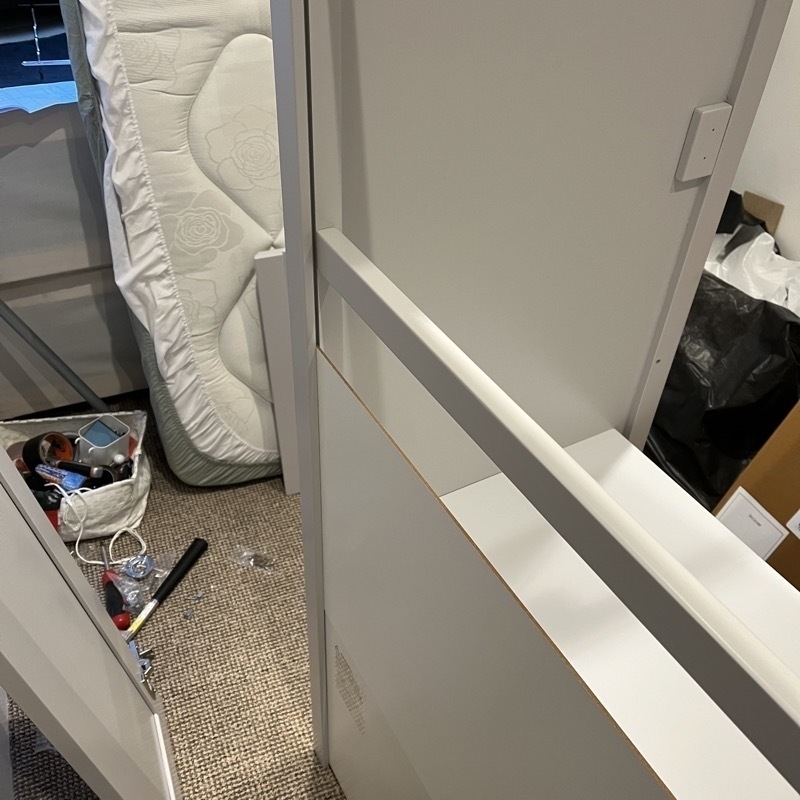 I was used to a single sheet which covers the back and attaches with nails. It caused us a gread deal of pain. Because IKEA's main idea is that the entire structure of the wardrobe is supported by this thin sheet. The PAX broke and crashed when we tried to lift it from the floor. But the entire back is held with wooden planks. This means you can lift the wardrobe without installing the back panels, and it's not going to fold in. There are multiple panels which you slide in like wheels into a rut. Then it is reinforced with screws instead of nails.
The doors have extra peace of wooded square which is easier to fix if necessary. Shelves are held by metal screws instead of plastic angles. Shelves have only one configuration.
The top of the wardrobe is not flat but instead has a square dent, if you put something on top it will poke out less and won't slide off. Lastly, the instructions are not as clear as IKEA's, but still understandable.
In a way, it reminded me of the world of PC and Macs. There are fewer options available and you can't configure everything the way you want it. But what's more important for me, is the quality of John Lewis and that it's harder to break. It will serve us longer and has good aesthetics.